Connecting you to the world.
Everything we do is premised on providing our customers the ultimate freedom. Our data modules are designed to be easily configured by you. Our redundancies in power and cooling mean you can focus on your business with confidence. And when it comes to connectivity, we continue to give you the ultimate in choice and reliability, empowering you to manage your network any way you see fit. Facilitating both dark and lit services, we are open, agnostic and carrier neutral; if there's a carrier you want to work with that's not already a part of our campus, we stand ready to invite them in for you.
Inside our campus.
Each campus site was chosen specifically to provide access to diverse carriers. Our campus design employs a modified ring topology for inter-building connectivity.
First, carriers bring their fiber to the edge of our campuses, entering through dedicated underground point-of-entry pathways separated by a minimum of 500 feet for safety. For added redundancy, carriers bring in a minimum of two laterals off diverse paths. From there, connections continue to entry points located within the data centers' Meet-Me-Rooms (MMR). Vantage offers you diversity of network paths in our MMRs, of which there are always at least two inside each facility with adequate distance apart to protect network cable paths. Finally, each MMR provides two conduits bringing the fiber directly into your data module.
Within each MMR, you can opt to install your own network equipment. This enables you to cross-connect from your network equipment in the MMR to any carrier in the MMR. Alternatively, you can partner with the carrier of your choice and connect directly from the MMR to the servers in your data module.
Highlights
Carrier-neutral
Multiple points-of-entry into a campus
Diversity of network paths
Minimum of two MMRs per building
Minimum of two conduits into a data module from a MMR
Related Resources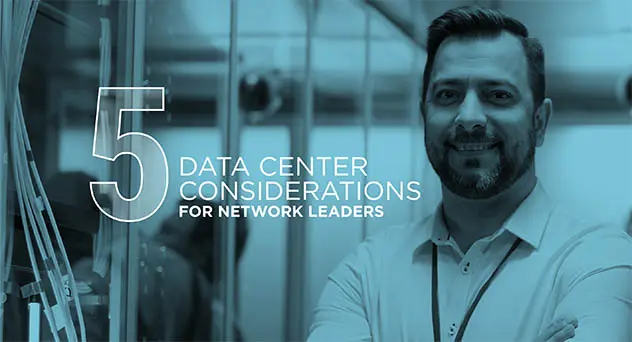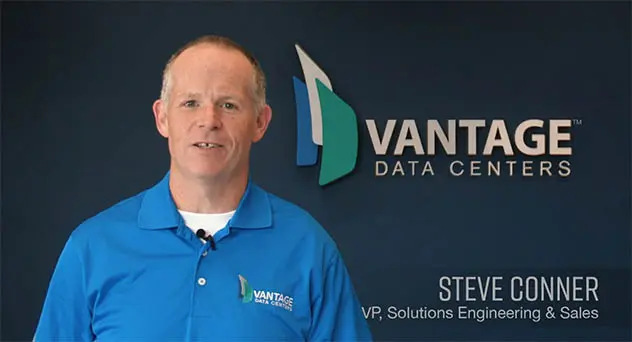 VIDEO
Step inside one of our state-of-the-art data centers and experience all that Vantage has to offer.
VIDEO
Vantage Data Centers provides hyperscale data centers in North America and Europe to some of the world's top brands. Hear from company leaders about the many benefits of partnering with Vantage.
Explore Additional Features
Ready to answer all your questions.