On Lok (HKG1) Data Center Campus
On Lok Data Center Campus Overview
64K
square feet (6K square meters) site area
158k
square feet (15K square meters)
Our HKG1 campus features two data centers within a short walk of one another. Conveniently located with 10 minutes of the ports of Huanggang and Lo Wu and a 45-minute drive from Hong Kong International Airport, the campus is situated in the New Territories of Hong Kong. Its proximity to mainland China makes it ideal for organizations running cross-border options. HKG11 offers 5MW of capacity and HKG12 offers 2MW of capacity, both with extensive connectivity options.
We're pleased to offer all the advantages that come with choosing Vantage Data Centers. You'll find a unique combination of people and technology: cooling and power that's both sustainable and reliable; flexible room design and rigidly enforced physical security; and amenities that keep your staff happy—all backed by operational excellence at every location as we scrupulously adhere to our rigorous service and delivery standards across the globe.
Certifications:
HKG11: ISO 9001, ISO 2000, ISO 27001, ISO 14001
HKG12: PCI-DSS, ISO 9001, ISO 20000, ISO 27001, ISO 14001, SOC 2
For a complete list of our corporate certifications, please click here.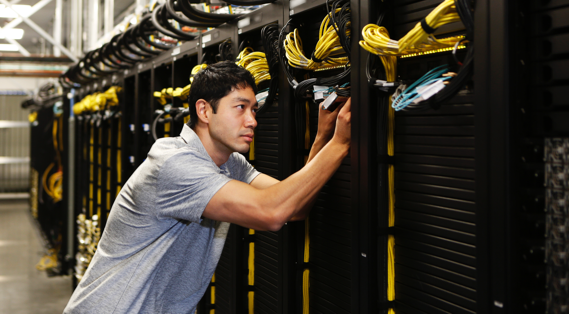 Power
Vantage's HKG1 On Lok data center campus provides redundancy across all systems. State-of-the-art electrical equipment is the foundation for maximum efficiency and reliability, ultimately ensuring customer uptime thanks to the support from a world-class in-house operations team.
Power provided by China Light & Power Company Limited (CLP)
Multiple, diverse power feeds supporting the campus
2N UPS redundancy
380/230V power distribution
All systems concurrently maintainable
Cooling
Our On Lok data center campuses are designed to cool your critical technology efficiently and economically. Our choice of cooling systems is reliable, ensuring your IT assets and applications are always running to keep up with the demands of your business.
HKG11 offers N+1 redundancy via a water-cooled chiller supporting both hot aisle and cold aisle containment
HKG12 offers N+1 redundancy via a water-cooled chiller
N+1 redundant Computer Room Air Conditioning (CRAC) units (both facilities)
Connectivity
The On Lok data center campus offers multiple, diverse fiber pathways into each facility with access to both dark and lit fiber. It is carrier neutral, giving you the flexibility to manage your own network.
Two Meet-Me-Rooms (MMRs) allow for diverse paths
Two points-of-entry (POEs) ensure maximum path diversity for inbound carriers
Dual risers with network diversity
Carrier neutral with extensive connectivity options
Security
Stringent security and safety measures are hallmarks of every Vantage campus. Our HKG1 data center campus is no exception, so you can rest easy when it comes to the security of your digital assets.
On-site security operations center with patrols 24x7x365
CCTV surveillance with local and remote monitoring
Two-factor door access control (card reader and biometric)
Perimeter security gates
Visitor management system with controlled and monitored access points and stringent access control policy
Amenities
Our commitment to offering a superior customer environment is unsurpassed. Providing an atmosphere within each data center that helps you and your personnel relax, recharge and work more efficiently is essential.
Dedicated office and workspaces customizable to meet your needs
Multiple conference rooms and meeting spaces
Break area and pantry
Secure storage with easy access between data modules
Parking
Easy access to Central (45-minute drive)
Easy access to the Hong Kong International Airport (45-minute drive)
Huanggang and Lo Wu Ports within a 10-minute drive
Walkable to the Mass Transit Station
Sustainability
Vantage Data Centers builds and operates our campuses in ways that prioritize sustainability and environmental responsibility, all while delivering the reliability that is our hallmark. Our baseline approach includes using renewable energy whenever possible and maintaining energy efficient operations with industry-leading PUEs. We're committed to reaching net zero carbon emissions by 2030, both by reductions in the emissions we control directly, as well as those in our supply chain we can influence.
Related Resources
DATA SHEET
Download the On Lok, Hong Kong, data sheet to learn more about the campus, its specifications and features that make it unique.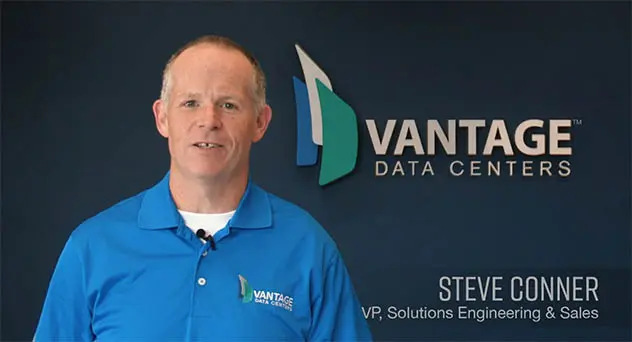 VIDEO
Step inside one of our state-of-the-art data centers and experience all that Vantage has to offer.
BLOG
Every company strives for operational excellence. Chris Yetman defines what that means for data center providers and customers.