Our vision for the industry.
The buildings are just the beginning. The technology and infrastructure choices that surround them, and the people who stand behind them, are the real story. 

Vantage Data Centers adopted a forward-looking model created especially for the ongoing tech revolution. With AI, high-performance computing and machine learning about to make Moore's Law look quaint, we took what we've been doing well for a decade and set out to expand, standardize and replicate it so we'd be ready for your growth.

When you want to reduce capital expenses, or when your business needs streamlined, efficient expansion, we're ready. When you come to the planning table, we're ready to be your partner with actionable solutions. And when transparency and predictability are must-haves, we're ready with the technology and operating principles to help you sleep well at night.
Supporting your vision for the future of technology.
Our commitment to collaboration, wed to a flexible campus model and backed by years of operational excellence, provides all you need to reach your strategic goals. By supporting you in this way, we're providing the foundation for how the whole world lives, works and plays today—all thanks to the critical digital infrastructure you've entrusted to our oversight.
We take this responsibility seriously, understanding not just its importance to your bottom line, but how it can enrich the lives of all the people you touch each day. You can see it in our core values.
Financial stability.
Delivering data centers for top cloud providers, hyperscalers and leading technology companies as quickly as the market needs them requires a sound capitalization philosophy. With excellent relationships in both the securitization and banking markets, Vantage Data Centers has a diverse funding pool that, combined with our standardized campus model, allows us to safely and reliably deliver industry-leading campuses at an accelerated pace. Our capital providers have confidence in our leadership and understand that we have a stable and viable business. A consortium of investors keeps us on a solid financial footing.
The people inside. All of them.
Walk through a Vantage data center—racks and servers and chillers and cables—all far outnumber the people. Yet people really are what our data centers are all about, because by supporting the missions of our customers, we're helping people connect with each other all across the world; meet virtually, whether as co-workers or family; start and run businesses; fully enjoy new technologies; safely archive photos and documents that are truly priceless, or simply irreplaceable to one person.
Recognizing our role in enabling all of the above, we've focused on scale, speed-to-market, efficiency, sustainability and operational excellence. And we've employed them all to ensure your success and the success of our partnership.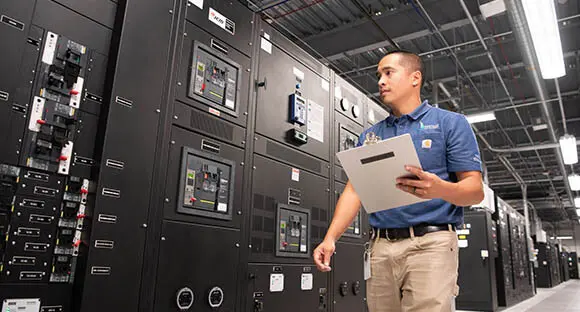 Company History
June 2010

July 2013

September 2013

January 2016

March 2016

August 2016

March 2017

October 2017

February 2018

June 2018

September 2018

January 2019

January 2019

February 2019

December 2019

February 2020

July 2020

July 2020

September 2020

November 2020

September 2021

October 2021

December 2021
Vantage Data Centers launches.

With an investment from Silver Lake Partners, Vantage acquires a fully operational data center, formerly owned by Intel Corp, in Santa Clara, California.

Sureel Choksi becomes President and CEO.

Vantage's new president and CEO, Sureel Choksi, leads a growing team with a bold vision.

Vantage delivers first data center on the company's second campus.

Vantage completes construction and Level 5 commissioning of the first data center on a 68-acre campus in Quincy, Washington.

Expansion continues in the heart of Silicon Valley.

Vantage announces plans to build CA14, a 6MW facility on its flagship campus.

Vantage plans for additional 21MW in Santa Clara.

Vantage announces two new planned data centers totaling 21MW on its flagship campus, CA15 and CA16.

A second campus is planned in Santa Clara.

Due to an increase in demand, Vantage acquires nine acres less than two miles from its existing campus to launch a second campus.

DigitalBridge acquires Vantage Data Centers.

DigitalBridge, a global leader in digital infrastructure, acquires Vantage Data Centers.

Vantage plans a mega-campus in Northern Virginia.

Vantage heads east to develop a 146MW campus on 42-acres in the heart of Data Center Alley.

Vantage completes groundbreaking $1.125 billion financing.

Vantage successfully issued $1.125 billion in securitized notes, the first securitization financing completed in the data center industry, to fund growth.

Construction begins at CA2.

Vantage breaks ground on a 77MW campus in Santa Clara, further increasing its market share in a competitive market.

Vantage completes final facility on flagship campus.

CA15, a 15MW facility is completed, bringing the total campus to 75MW—the largest in Silicon Valley.

Vantage announces plans to enter another top five North American market.

Goodyear, Arizona, just outside of Phoenix, will be home to a 160MW campus on 50 acres.

Expanding internationally, Vantage arrives in Canada.

4Degrees Colocation, with campuses in Montreal and Quebec City, Canada, is acquired by Vantage.

Vantage completes the first phase of a 146MW campus in Ashburn, Virginia.

The first phase of the Northern Virginia campus opens with 6MW of IT capacity.

Vantage delivers a year of record growth.

2019 is one for the record books. Vantage adds 41MW of capacity into operation across North America.

Vantage embarks upon USD $2 billion European expansion.

Company enters five new markets through the acquisition of Etix Everywhere and greenfield developments—Frankfurt, Berlin, Milan, Warsaw and Zurich.

Europe's largest data center campus becomes part of the Vantage portfolio.

Vantage enters its sixth European market with the acquisition of U.K.-based Next Generation Data (NGD) and a 180MW campus.

Colony Capital and Vantage form strategic partnership to advance growth.

Valued at $3.5 billion, the strategic partnership accelerates the expansion of Vantage's best-in-class, wholesale data centers throughout North America and Europe.

Expansion continues in two of the world's biggest data center markets.

Vantage announces groundbreakings at VA12 in Data Center Alley and CA23 in Silicon Valley, adding 68MW of IT capacity in Northern Virginia and California.

Vantage Data Centers acquires Hypertec's hyperscale data center business.

The acquisition from Hypertec expands Vantage's total presence in the Province of Quebec to 81MW of IT capacity across three campuses in one of the hottest data center markets in North America.

Vantage enters Asia-Pacific region.

Vantage launches five APAC markets by acquiring Agile Data Centers and anticipated acquisition of PCCW's data center business.

Vantage expands to South Africa.

Entering its fifth continent, Vantage starts development of an 80MW campus in Johannesburg that will include three two-story data centers.

Vantage completes PCCW DC acquisition.

Vantage finalizes its acquisition of PCCW's data center business adding 100MW of existing and expansion capacity across Hong Kong and Kuala Lumpur.