Helping you maintain your industry leadership.
Learn more about our products, services, approach and the industry itself with thought-provoking videos, white papers, reports, brochures and more.
Videos
VIDEO
Vantage Data Centers is a leading global provider of hyperscale data center campuses. We're ready to help you change the world.
VIDEO
Learn more about Vantage's Environmental, Social and Governance (ESG) initiatives from President and CEO Sureel Choksi.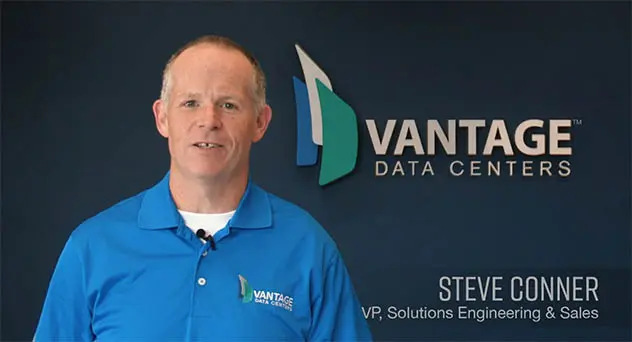 VIDEO
Step inside one of our state-of-the-art data centers and experience all that Vantage has to offer.
View All Videos
Reports & Brochures
REPORT & BROCHURE
Company Overview
Explore Vantage Data Centers in the pages of this corporate overview brochure. You'll uncover what makes Vantage unique and why leading companies choose us as their data center partner around the globe.
REPORT & BROCHURE
Compliance and Certifications
Vantage is committed to operating facilities that meet the rigorous standards and compliance needs of global businesses. Learn more about our certifications today.
REPORT & BROCHURE
Data Centers Facility Management
Vantage's Critical Facilities Management services bring the same level of dedication and focus on efficiency, operational excellence, reliability and maintenance to your data center as we do to our own.
View All Reports & Brochures