Helping you maintain your industry leadership.
Learn more about our products, services, approach and the industry itself with thought-provoking videos, white papers, reports, brochures and more.
Videos
VIDEO
Vantage Data Centers is a leading global provider of hyperscale data center campuses. We're ready to help you change the world.
VIDEO
Learn more about Vantage's Environmental, Social and Governance (ESG) initiatives from President and CEO Sureel Choksi.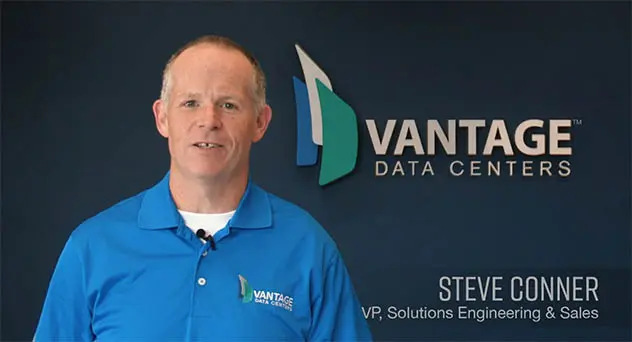 VIDEO
Step inside one of our state-of-the-art data centers and experience all that Vantage has to offer.
View All Videos
White Papers
WHITE PAPER
Colocation Choices UK
This eBook highlights the advantages of Vantage's Cardiff data center campus, the benefits of colocation facilities and best practices for choosing a communications partner.
View All White Papers
Reports & Brochures
REPORT & BROCHURE
TCO Calculator
Effectively managing space and power investments in your lab environment is critically important. Calculate and compare your current lab costs with a purpose-built Vantage Data Center environment.
REPORT & BROCHURE
Location Matters Infographic
Data center lab spaces are often an afterthought. Have you considered the location of yours and its impact on power usage, rental costs and utilization of resources?
REPORT & BROCHURE
Data Centers Facility Management
Vantage's Critical Facilities Management services bring the same level of dedication and focus on efficiency, operational excellence, reliability and maintenance to your data center as we do to our own.
View All Reports & Brochures