Why Vantage?
Vantage offers a workplace where inclusion, equity, respect and acceptance are deeply valued. From senior leadership to the newest team member, diversity is celebrated as we constantly seek out opportunities to learn from one another's experience. It's what a workplace should be and how careers are made.
Watch Patricia Elias, chief people and culture officer, explain how those values come to life each day at Vantage.
VIEW OPEN POSITIONS
One company. Wherever you find us.
Our core values are our north star, ensuring that at every Vantage location across the globe you'll be free to excel to the best of your abilities.
We are committed to providing world-class customer service.
Operational excellence is our foundation and way of life.
Without employee and client safety, nothing else matters.
Security, for both clients and employees, is a top priority—always.
We engineer to meet customer needs while maintaining cost effectiveness.
We innovate, iterate and automate in the relentless pursuit of continuous improvement.
We incorporate Environmental, Social and Governance (ESG) principles across our business to create long-term value.
By valuing diversity and inclusivity, we collaborate to build better solutions.
Accountability to our customers and transparency in our metrics show proof of performance.
Honesty is the only policy: we communicate openly no matter the risk or reward.
Aspirational and Attainable.
OUR PURPOSE
We empower the digital revolution through mission-critical infrastructure.
OUR VISION
To be the leading hyperscale data center provider globally, making a positive and sustainable impact in the communities in which we operate.
OUR MISSION
We design, build and operate resilient, sustainable digital infrastructure for the world's leading technology companies with a relentless focus on our customers' experience.
Everything you need to grow and prosper.
They're known as benefits. We think of them as something more—the planks on which you can build a life. Insurance for family health and wellness—covering both the body and the mind. The ability to save for the future, with plans that help you reach your financial goals. Paid time off to volunteer in the community in which you live and work. A focus on training and career paths, so you can reach your fullest potential. And of course, generous time off, as we know the importance of work/life balance.
Hear what our employees are saying: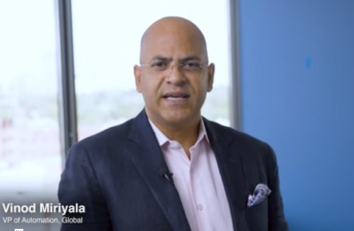 VIDEO
Vinod Miriyala, vice president of global automation, describes the exciting atmosphere found at Vantage.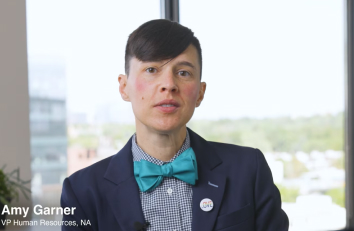 VIDEO
Amy Garner, vice president of human resources, North America, talks about the advantages of a culture of inclusion.
VIDEO
Emily Backus, sustainability director, North America, describes how a culture of sustainability thrives across departments.
Develop your skills at Vantage.
Want to gain real world experience while learning about the future of data center delivery? Vantage partners with colleges and universities throughout the year to find qualified students for co-op, apprenticeship and internship programs in a wide variety of disciplines.
"My internship at Vantage was an unforgettable and remarkable experience. Interning in human resources allowed me to gain a deeper understanding of the various aspects of business. I particularly appreciated the support provided by everyone at Vantage, the opportunity to contribute to my team in meaningful ways, and the amazing culture at the company."
Kobe Brown
Interned through Vantage's partnership with the Strada Education Foundation